Project Ideas

Our projects help to turn big ideas into bite size pieces.  Here are our projects that are under development at the moment:
Under development

1.  Climate Ready Canada
Climate Ready Canada is a collaborative campaign to build a Canada-wide commitment to action.
Canada Conserves will design the campaign, but it is going to need a lead organization or partnership to get it off the ground.
See the two page proposal for details and contact us for more information.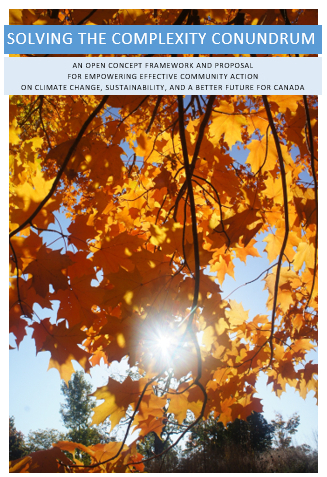 2.  A Canadian Partnership for Community Action
Community groups and volunteers are the best and least utilized force in a climate change strategy. From public outreach and engagement to physical projects in the community, community action can turn climate goals into results on the ground.
Canada's provincial and national climates strategies need to include funding and support for community networks, campaigns and projects. Each municipality, especially those with a climate plan, should support community networks as part of their engagement efforts.
We're working on a Canadian Community Action Partnership to help coordinate and co-market climate solutions via community networks. Please review our proposal for details and see our section on Community Action  for details on the community action model.
3. Municipal Quick Start
For municipalities wanting to be at the vanguard of community action, we can prepare a quick start report on the potential for community action in your municipality.
Send us information on your current environment and sustainability plans, existing community engagement programs, and other relevant links, and we will prepare an overview of how you can develop a community network and action plan in your community.  See Community Action Reviews for details.
4. Community Climate Resiliency
Is your community prepared for the next ice storm?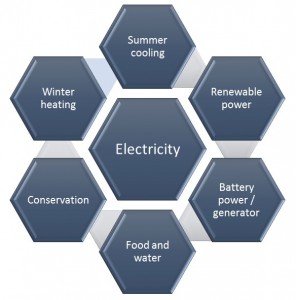 Ask someone what they can do about climate change and they will likely roll their eyes, stare blankly ahead, or launch into an argument about why climate change is or isn't real. Ask someone if they are concerned about blackouts in the middle of winter or in the peak heat of summer, and you will have their attention.
The Community Climate Resiliency Initiative looks at how we can mobilize communities to educate residents about ways to reduce the potential impact of extreme weather and climate change.  It makes a global issue personal, and offers solutions from low-cost to investments in self-sufficiency. It also looks at how we can organize communities for emergency response, and at community design for resiliency.
Turns out, resiliency opens the door for dialogue on designing a better future.
You can view a two page summary on the initiative, or contact us for more information.
Completed Projects
The Green Arrow
We all know the symbol for recycling, right? But what is the universal symbol for sustainability?  We've registered our logo as a Creative Commons license, which means you can adapt and adopt it as a symbol of our common commitment to a better and sustainable future.