Adapting to Change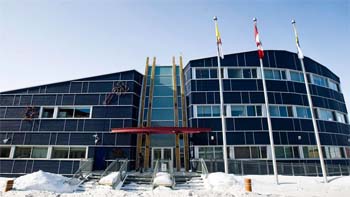 Back in 2003, Nunavut had a climate change strategy.  Now, it has an adaptation strategy.
The effects of climate change in the Arctic is dramatic, and the Nunavut government has established a Climate Change Centre to talk with elders, hunters and other Nunavummiut about the changes they are seeing on the land.
There is no formal strategy for climate change or sustainable development at the moment, but the territory clearly has adapting to a changing environment as a high priority.