Taking Action on Climate Change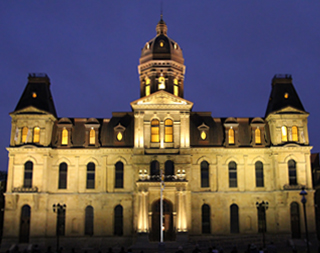 New Brunswick has a new Climate Change Action Plan for 2014 – 2020. The four goals are:
Enhanced Resilience to the Impacts of Climate Change
Reduced Greenhouse Gas Emissions with Sustained Economic Growth
Demonstrated Leadership by the Provincial Government
Measured and Reported Progress
New Brunswick has committed to achieving GHG reduction targets of:
10 per cent below 1990 levels by 2020; and
75–85 per cent below 2001 levels by 2050
The 2014 – 2020 plan builds on the previous plan from 2007.
2007 Climate Change Action Plan
New Brunswick introduced a five-year Climate Change Action Plan in 2007.Under the plan, New Brunswick-led initiatives are expected to  result in greenhouse gas emission reductions of 5.5 megatonnes (millions of tonnes, Mt) annually in 2012. The plan includes actions in the following areas:
Renewable Energy and Energy Efficiency;
Transportation;
Waste Reduction and Diversion;
Industrial Sources;
Government Leading by Example;
Adaptation; and
Partnerships and Communication.
With the assistance of federal initiatives, the plan sets a target for the  reduction of New Brunswick's greenhouse gas emissions to 1990 levels in 2012 and to position the province to realize further reductions of 10% below 1990 levels by 2020.
Community Sustainability
New Brunswick is also actively supporting sustainable development at the community level through Community Sustainability Plans.  These plans are community management plan that aim for environmental, social and economic sustainability in a livable community.  They are integrated and inclusive and action oriented.
Reporting
New Brunswick produces annual progress reports on their Climate Change Action Plan.  There is also a special website set up to track carbon emissions and for individuals to measure their own carbon footprint.